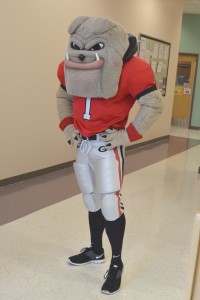 In order to support many of the classroom themes, UGA's mascot, Hairy Dawg, made a surprise visit to UCC!! Some of our younger students were not so sure about Hairy, but many of our older students were thrilled!
We hope to see Hairy Dawg again soon!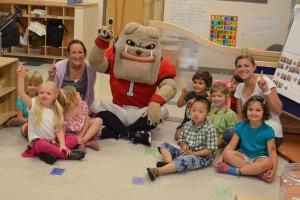 Download the September 2012_Newsletter to get the latest info at UCC!
Download the August Newsletter (pdf) to learn about Ways to support UCC, Parent Resources, Parent Information Sessions, and read a Letter from the Director.
UCC featured in UGA's online newspaper Columns!
Childcare center reaches major milestone before first anniversary!
Childcare center two information sessions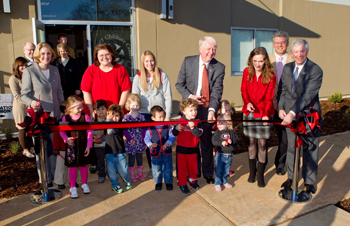 Athens, Ga. – The University of Georgia dedicated its new University Childcare Center on Jan. 25. The facility is one of the first buildings on the UGA Health Sciences Campus to become operational.
"A university childcare center has been the goal of many people on campus for quite a few years," said UGA President Michael F. Adams. "I am very pleased that the facility is now operational… and that we are providing this service both to UGA faculty and staff and to the community at large."
Read the full story at UGA Today